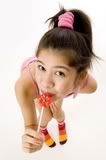 another hard-working teacher is facing media scrutiny this week. this time it's professor jorge enrique tapia who's getting his salchicha lopped off.
crap pay, underfunded schools, a curious media, it's not easy being a teacher in panama. you really have to love kids to do the job.
and you might think a life spent loving kids should count for something. sadly, it does not. those dogs over at la critca are reporting that the good professor has been sentenced to 3 years in prison for corruption of a minor.
yes, it's all so sordid and shocking. until now we've watched corruption go unpunished in panama. now we learn that subverting the morals of an innocent is the bean that will break the burros back.
hard to fault jorge. he's a simple math teacher, not a gypsy. jorge can't be expected to divine when authorities will start prosecuting men who abuse their positions of trust. especially when there's so much evidence out there to the contrary.
jorge's screwed. the prison system's brutal here. and he's got no juice. it's not like he's the president's father-in-law, a wealthy gringo, or a political hack.
for his part, jorge freely admits he was there that day. but he says he never had sex with that girl. very nice professor, that's what gringos call the bill clinton defense. better fire your crack legal team senor, your strategy sucks.
as i write this, jorge is probably on his way to the hellhole known as la joya. i hear there's a vacancy on cell block 12. but no matter where he goes, i still believe in jorge.
like any dedicated public servant, he went to that seedy motel with only one desire, to help a needy student with her homework. you'd be amazed what kids can learn on a revolving bed.
panama teachers are an under-appreciated, and hardworking lot. they're always willing to go the extra mile for their students. whether they're boiling dogs for science projects, or cramming for exams in filthy push-buttons, it's all about helping kids learn.
on the net – la critica