I know. Sounds almost too good to be true. But it must be. Because it was posted on Craigslist.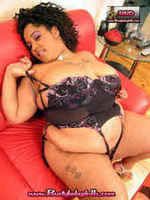 For only $1k plus travel expenses, Vee, a mixed race BBW, promises to rock your weekend in the Caribbean. I don't know how she came up with the thousand dollar price tag. Maybe she's charging by the pound.
In fairness, the airlines do have new weight restrictions. If you plan to stay longer with Vee the price goes up. Which is fair. No doubt she's as good in bed as she is beautiful. Although you may have a fight on your hands for the last Dove Bar.
It could get ugly. And you want your vacation to be relaxing. So my advice is travel solo. It's easy to meet "caramel beauties" south of the border. There's absolutely no reason to drag a girl with low blood sugar along.
A thousand dollars goes a long way in Central America, South America, and the Caribbean. For the price of a nice dinner, a couple of mojitos, and a new pair of shoes the local girls will follow you anywhere.
-Cojito @ Panama After Dark.